Genco Global Offers a variety of services for Glass Machinery.
Glass Production Machinery Services and Glass  Processing Machinery Services.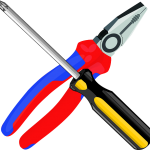 We specialise in all machines related to glass production and processing. As well as our sales of new and used glass machines we offer services for all types of glass machinery from a wide range of manufacturers. We offer a first class service with competitive pricing, and guaranteed workmanship.
Glass Machinery Installations
Glass Machinery Training
Glass Machinery Repairs
Glass Machinery Breakdown Services
Glass Machinery Servicing
Glass Machinery Retrofits
Glass Machinery Spare Parts.
If you have a glass machine that needs some tender loving care get in touch with us today. We have over 60 years of combined experience in the glass machinery business.